LSaward.com
In our opinion, as a live cam dating site LSaward really lacks a vision to set it apart from other live cam sites. Is LSaward.com trying to break a younger market by making such a flashy and rather confusing site with tons of options? Is LSaward.com looking to provide an alternative to conventional online dating sites but with a live video twist? Or is LSaward just a mish-mash combination of a bunch of different features that actually make it hard to navigate? Our review of LSaward will unveil all the good and bad things we thought about the site. We did notice that LSaward.com is trying to get some kind of transparency going in the world of online live cam sites. They think that if everyone knows everyone, then they will all be able to have more sexy interactions on the video chats. Well, from our experience, it will take a bit more work before this can become the norm in live cam sex sites. We really like the ambition, and it's only been active for a couple years so they have a lot of time, but the site layout needs to improve and the price needs to be dropped a little bit.
A major reason for the existence and stated purpose of LSaward.com is to bridge the gap between cultures. There are regions of the world categorized on the site that allow you to look up women wherever there are members or models. The members video chat is free, while the models video chat is charged a flat base fee per month, with additional cost-per-minute for each model. The cost-per-minute average was pretty low at around .45/minute, but with the monthly flat base fee we spent money really quickly. In general it's a cool concept to globalize the live video cam experience, and we think it works pretty well.
However, there was one re-occuring thing that eventually got on our nerves as we were searching through these global babes: the incessant advertising. It's not like they don't make enough money from subscriptions to keep the site going, so why have advertisements? These random ads for fashion brands and whatever else would also pop up on the side of the site as we were trying to search through Tanzanian Chilean models to chat with. It get's more and more annoying as you stay on the site for longer, and obviously cheapens the whole user experience by making it seem like you are perusing through commodities. In reality, once we actually found West African models to chat with, we realized that they live in a totally different time zone from us, and that they actually did not speak any English! LSaward.com has to let it's members know about these quirks before having them signup – that would go a long way in clarifying what the actual options are. It would help to have the models sign in the evening hours for the American market. Hopefully LSaward.com will initiate this change soon!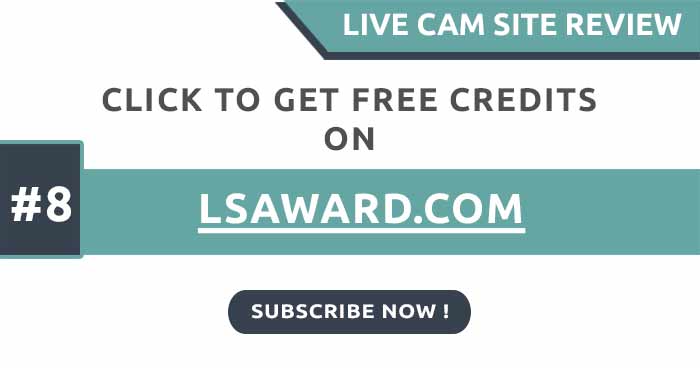 Review of LSaward
With LSaward we quickly spent $200 between four guys over the course of one month. There was only one premium membership option, which we thought was a little limiting, given that most live cam sites provide a selection of premium package options. We spent the money on credits pretty quickly because it is an expensive site with a pay-per-minute system that, combined with the slick site layout, really got us hooked. It's not because we video chatted with tons of hot models and just could not get enough. Instead, the cool hip vibe and globalized image of LSaward.com allows them to charge more than average for access to premium model video chats. We managed to see 45 models from all around the world, even if for only about 10 minutes in some cases because of complications on their end. Of the 45 models we videoed with, we only liked 11 of them. That's not to say that we don't like other cultures, or that we don't find women from other cultures attractive. We do, we definitely do – but with LSaward.com the quality was just not there in the models or in the streaming quality. If you want premium quality models that use excellent cameras and don't charge an arm and a leg, your best bet is LiveJasmin.com , which has a similar pay-per-minute system for models that are a lot more talented and hot than you will find on LSaward.
Quite frankly it seemed like LSaward had gone out and hired any old strippers from towns all across South America, Eastern Europe, Western Africa, parts of the Middle East, and parts of Asia. These random strippers have only a little bit of English under their belt, so we were left rather powerless viewers of whatever kind of performance these ladies wanted to put on for us. A lot of them ended with her pleasuring herself, but just as many ended with a little bit of topless action and that's it. For the money we were paying, we at least expected to have some kind of directional control of the video chat. It is our presumption that the site owners of LSaward.com live in Qatar or Dubai or the UAE, and they are able to infiltrate the American market because there are so many interested consumers of live cam sites in America. Though we cannot prove this, we also presume that it's a site that is trying to sell Middle Eastern women to American men. A couple of times in our video chats with some Middle Eastern women they mention in their broken English that they would be interested in marrying us if we could only pay their plane ticket over. That is not really a scam as much as just a different kind of service. That's why we think LSaward.com's vision is so messy. Do they want to be a marriage site or a live cam hookup site: it's not clear either way.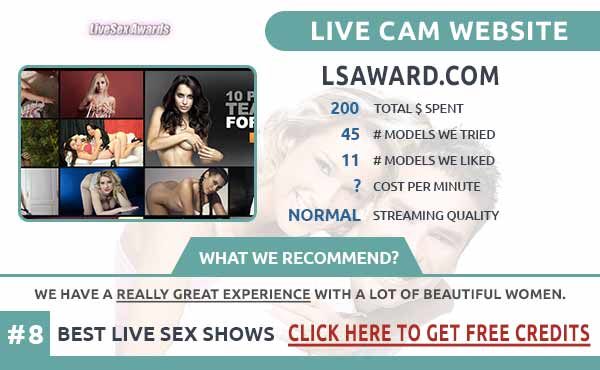 We had such a great time on LSaward. It's one of the best live sex cam sites. Rated #8 in its industry. You should try it. Click here to get free credits on LSaward.com
Is LSaward Any Good?
Is LSaward working at something beneficial? We think it does a pretty good job of satisfying its members, but it needs to fix some of the site layout issues we noticed. Specifically, the profiles need to be expanded to include a little bio and some characteristic traits. A lot of the time we just went in blind on some models that turned out to be very different from what we expected. On another note, we noticed some issues with the Flash Player video streaming service. LSaward had not updated to the fastest Flash Player software, which meant a lot of the time we were trying to video chat with women who had not updated their Flash Player to the most recent standard. We really like the idea of LSaward, because there is certainly a market for multicultural and global video streaming websites for casual sex. Not everyone just wants blonde chicks with big breasts from Southern Alabama or wherever. However, if you want a really great live cam experience, we recommend sticking with the classic sites like LiveJasmin.com or Eyelive.com and paying for the great premium services. Even if you want the premium package at LiveJasmin.com you will be saving money compared to LSaward, and you will get high quality skilled video performers who know how to turn you on from the comfort of your own bedroom.